« Ȋnapoi
RED ROOF CIN MASON KINGS ISL
9847 BARDES ROAD, 45040 ,
Vedere de ansamblu

Arată hartă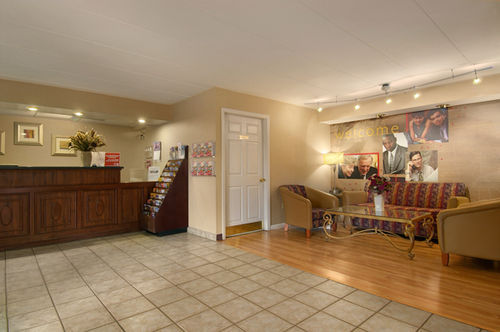 RED ROOF CIN MASON KINGS ISL - Descriere
Acest hotel deCiteşte în continuare o stea din Township of Deerfield are un stil buget. Aici veţi găsi mai multe tipuri de dotări precum: n.a..La 9 minute cu maşina de centru, acest hotel se află în Township of Deerfield pe strada 9847 BARDES ROAD, în partea de sud-vest a oraşului. Este ideal dacă doriţi să descoperiţi oraşul şi împrejurimile.

RED ROOF CIN MASON KINGS ISL tip(uri): buget
RED ROOF CIN MASON KINGS ISL dotări şi servicii
Activităţi viitoare
Parc de distracţii

Golf si alte sporturi

10 km

Green Crest Golf Club:

10,1 km

Crooked Tree Golf Course:

11,3 km

O Bannon Creek Golf Club:

11,2 km

Hickory Woods Golf Course:

4,3 km

Western Row Golf Course:

6,6 km

Kings Island Golf Center:

5,9 km

Sharon Woods Golf Course:

11,3 km

Beckett Ridge Country Club:

8,8 km

Heritage Club:

9,6 km

Four Bridges Country Club:

2,9 km

Kingswood Golf Course:

9 km

Oasis Golf Club:

10,6 km

Tpc At Rivers Bend Golf Course:

9 km

Wetherington Golf Country Club:

6,3 km

Golf Center At Kings Island The:

9,3 km

Blue Ash Golf Course:

11,9 km

Geeaa Golf Club:

Spa si piscină

1,4 km

Becoming Mom Pregnancy Spa & Imaging Center:

6,4 km

TriHealth Pavilion Spa:

2,8 km

Tuscany Spa & Salon:

11,1 km

Lakota YMCA:

6,4 km

Mason Community Center:

8,3 km

Woodhouse Day Spa:

11,9 km

IDENTITY HAIR SALON & SPA:

9,3 km

Blue Ash YMCA:

Muzeu

6 km

Loveland Historical Society Museum:

7,3 km

Alverta Green Museum:

10,5 km

Indian Hill Historical Society:

Stadion

7 km

Lindner Family Tennis Center: